07 February 2014
Mobile at the centre of Cube3's new Revolution Bars websites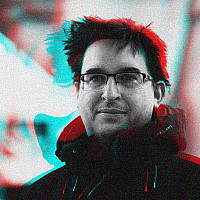 Cube3 has relaunched the Revolution Bars websites to put mobile at their heart.
Commissioned by parent company, Inventive Leisure, this forms part of a larger, £10m investment to evolve the brand.
Noticing that more than half of Revolution's customers accessed the website via mobile and tablet devices, Cube3 sought to change the design and navigation accordingly.
"Our objective with the launch of the new website is to position Revolution as a digital leader in the hospitality industry. Digital has always been important to the business as we know our customers look for innovative, stunning, user-focused platforms to engage with the brand," explained Carl Morris, head of marketing at Inventive Leisure.
"We are delighted to see the continued evolution of the Revolution brand successfully represented online and are confident that our customers will benefit from the innovative functionality of the new website."
The new design is influenced by colours and textures in the bars, with each location having its own events area and bar menus. There are also 360° tours for selected bars, while customers can now find the nearest one via geo-tagging.