28 February 2014
Manchester United teams up with Google for Front Row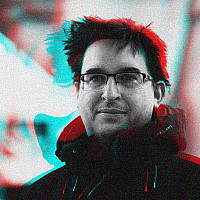 Manchester United and Google+ have joined forces to allow fans to appear live at Old Trafford, wherever they are in the world.
Front Row, will offer a selected group of Reds fans to appear via the Google+ Hangout (a free, multi-person video call feature) on Old Trafford's digital hoardings.
"Working with Google we are giving the chance for some of our 659 million followers around the globe to have a unique opportunity to be pitchside at one of the biggest games in world football, something that is a dream for all United fans, no matter where they live," stated Richard Arnold, Manchester United's group managing director.
It's the first time that this has happened in world football and will debut on March 16th as United take on Liverpool at Old Trafford. Throughout the match "Front Row supporters" will appear on the hoardings , to "show their backing directly to their beloved team, roaring David Moyes' men on in a massive fixture, and offer their support for the side."
To get involved, fans need to share  a picture on Google+ and use the hashtag #MUFrontRow.
"For Google, Front Row is an exciting experiment into what the future of supporting your team could be, and we couldn't think of a greater partner than Manchester United to kick it off," said Cristian Cussen, head of Google+ EMEA.