25 February 2014
Former director takes ex-Coolpink client Emmett London to new agency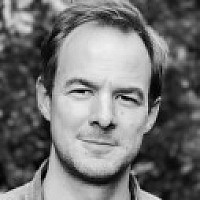 Shirt maker Emmett London has appointed new Leeds-based creative agency Fist of Fury as its lead digital and creative agency.
Fist of Fury was set up by Martin O'Toole in the wake of Coolpink's demise last month. O'Toole had been commercial director at the agency - this week bought up by fellow Leeds agency Blue Logic - and has moved quickly to secure one of its former clients.
Martin O'Toole
He says his new agency is "a good way through" developing a new social commerce site for Emmett, as well as developing plans for on-going marketing activity.
MD O'Toole said: "I'm incredibly pleased that Emmett chose to place their trust in us at such an embryonic stage of our business and we are aiming to launch a brand new e-commerce site and customer portal, in April.
"Following the recent and unfortunate demise of Coolpink, all of the staff and (few remaining) clients scattered to the four winds. As you might imagine, there was a rather ugly assault on what was left of the client-base, as agencies attempted to pick the bones of what was left.
"Emmett (amongst other former Coolpink clients), along with a very strong new business pipeline, puts us in a great starting position for 2014."
Ciara Cox, head of marketing and e-commerce, added: "Whilst we were saddened and disappointed to hear about Coolpink ceasing trade, we had a very strong relationship with Martin and his team. We are delighted to be working with Fist of Fury and are very happy with the way this project is progressing."
O'Toole is the former founder of The Home Group and McGrath Rainey Laird (formerly McGrath O'Toole).