12 February 2014
Digital Next acquires Just Search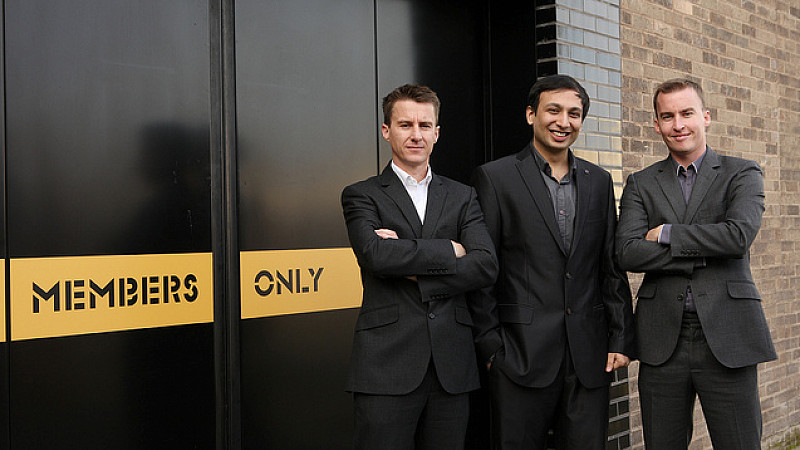 Justin Blackhurst, Mark Blackhurst and Vaibhav Kakkar
Manchester's Digital Next has announced the acquisition of Just Search, one of the founding members of the search industry. This represents a huge step forward for the firm and adds to already remarkable organic growth achieved throughout the UK, Australia and the US.
Digital Next CEO Justin Blackhurst said the move positions the company as 'pound for pound, the best outside London.'
"We are delighted to announce that we have acquired Just Search and recognise that this is a major step forwards in terms of our business. Now that we are equipped with further specialists, we can offer clients a service to compete with any top London-based agency."
Based at The Sharp Project, Digital Next is a full service digital marketing agency and as part of the acquisition, the company has also taken on an investor in the form of Online Group, a public company situated in Sweden.
Online will hold 51% of the newco.
Online Group is one of the leading hosting companies in Scandinavia and Central Europe, with over 700,000 clients, and also offers integrated marketing solutions to companies worldwide. Both transactions were advised on by Paul Cheetham of Manchester-based accountancy firm, Sedulo.
Blackhurst, formerly managing director of Digital Next, will now take on the role of CEO and plans to focus on key areas that will help propel the business towards further growth. The emphasis will be on innovation and so he will look at how Digital Next engages with businesses and brands with a view to developing unique, successful marketing strategies.
"With Digital Next having been in a sound financial position for a number of years, I have watched many agencies over the past few years with an eye towards making an acquisition. It was felt this one was the right one at the right time and contained all the right ingredients.
"Along with my team, I have done extensive research into our market and we now believe we have a formidable platform for growth that is pound for pound the best outside London. However, we are also looking beyond the UK. With this acquisition we now have offices in the UK, Ireland, Italy, France, Sweden, the US and India and have also recently opened offices in Australia."
To celebrate, Digital Next will be hosting an event at The Lowry Hotel, Manchester on the 28th February featuring a champagne reception, canapés, a DJ and entertainment plus a special guest speaker. For further information, please e-mail anthony@digitalnext.co.uk.