25 February 2014
Corporation Pop unveils Do Something Brilliant website for Community Channel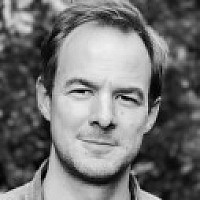 Corporation Pop has unveiled its website for Community Channel in support of Do Something Brilliant, a national campaign which launches today.
The campaign, run by Community Channel and funded by the Big Lottery Fund, aims to inspire people to "do something brilliant" in their own lives that will make a big difference to others.
The site acts as a home for "little brilliant things", and visitors can upload their own and comment on those submitted by others. There's also an inspiration section as well as videos from Community Channel, the free-to-air channel owned by Media Trust.
Corporation Pop's Dom Raban
Manchester-based Corporation Pop, whose other clients include Channel 4 and ProReal, has also built a social media scraper to pull in content from Twitter, Facebook and Instagram tagged with the hashtag #somethingbrilliant.
Dom Raban, managing director at Corporation Pop, said: "We're honoured to have been asked to work on this important national campaign and we'll be keeping a close eye on the site as it grows over the next three years."
Nicola Morris, head of online at Community Channel, added: "Partnerships are at the heart of our Do Something Brilliant campaign and the generosity of Corporation Pop in both terms of time and resources has been imperative to ensuring this campaign a success.
"The interactive nature of the website is what's core to creating conversations between charities, communities and individuals and it's this factor which is integral to help to inspire others to do #somethingbrilliant."
This is the second project Corporation Pop have delivered for Community Channel, having redesigned Media Trust's own website last year.