22 January 2014
University of York launches own crowdfunding platform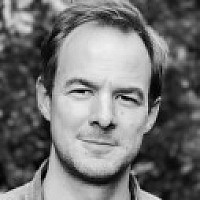 The University of York has become the first UK university to launch its own crowdfunding platform, YuStart.
The platform has been developed by the university's development office in partnership with the students' union and using the expertise of education crowdfunding specialist, Hubbub.
The team behind YuStart
It allows members of the university to raise money from a multiple donors, each making a small donation in return for a small reward, such as a t-shirt, project poster or event invitation.
It will enable the university to involve friends, family and alumni in funding ideas and projects from clubs, societies, volunteering projects and departments through social media.
Susie Fothergill, head of development and alumni relations, said: "York students are already looking to crowd funding to enable their projects. By having an in-house platform we can give students direct access to an alumni audience and ensure that their projects have the backing of the university."
Kallum Taylor, president of York student's union, added: "YUSU are really excited about the creation of the YuStart platform as it opens up the possibility of a whole new funding method for our students.
"With such a wide range of opportunities and activities on offer at York, gaining enough funding can sometimes be quite difficult and so YuStart will be a new and creative way to help solve this problem."