28 January 2014
Senior online executive walks out on Morrisons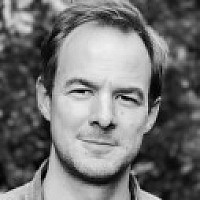 George Dymond, who joined Morrisons at the beginning of the month and was expected to lead its new online grocery service, has unexpectedly resigned.
Operations director Dymond was hired last autumn from Coles supermarkets in Australia, where he was group general manager of merchandise. Prior to that he was trading director at Carphone Warehouse.
The Financial Times reports that the resignation centres on a disagreement on the nature of the role, and that Morrisons had been in talks with Dymond about an alternative position.
Dymond's departure could not come at a worse time for the Bradford-headquartered retailer.
Just before Christmas, it announced the first roll-out of its online grocery website which is seen by analysts as crucial to its hopes of clawing back the ground it has recently lost to rivals.
Earlier this month it warned that full-year profits will be down after like-for-like sales dropped 5.6% over Christmas.