06 January 2014
GMG develops innovative digital writing and journalism platform Contributoria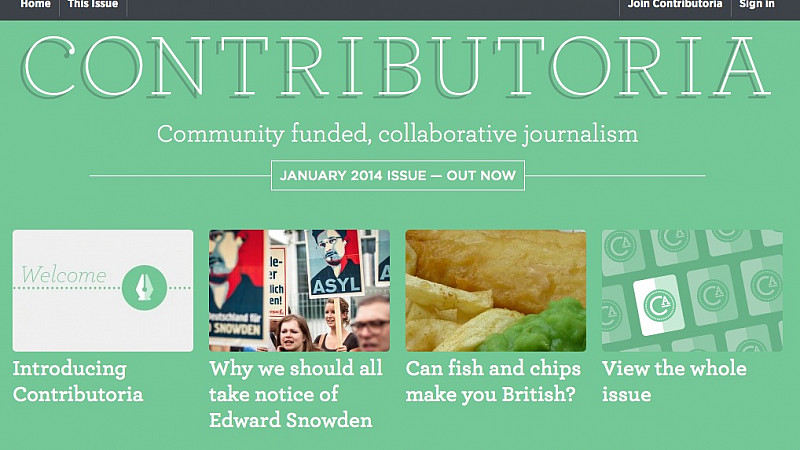 Contributoria has been officially released today to inspire professional and semi-professional writers and journalists to support one another.
Developed by the Guardian Media Group, its editor and co-founder is Prolific North journalist, Sarah Hartley.
The platform has been developed to work like a co-operative so that writers can collaborate on all aspects of the process, from commissioning through to editing and publication. Non-writers can also get involved in the process by backing proposals from writers and journalists and helping fund their ideas.
"Quite simply," stated Hartley in her introduction to the platform. "We're giving our members the tools to support the journalism they really want to read, a way to reward the producers of content who are creating what they want to see out there in the world."
During beta testing, membership will be free.
As well as Hartley, those behind the project are Matt McAlister, who develops new businesses at Guardian Media Group and developer Dan Catt, who was involved in building Flickr in its early years.
"Contributoria will be a great way to apply some of the innovative thinking about open journalism happening at the Guardian to create new opportunities for writers around the world," said McAlister.
In month one, writers will propose story ideas and then members will back these ideas using points which are allocated from their membership frees. Commissioning options are also available to media organisations which will supplement community crowdfunding.
The next stage will see writers working with peers to produce the work and finally the end result will be published on the website.
"Contributoria is designed to operate like a cooperative and inspire professional writers and journalists to support each other. Finding new ways to fund quality journalism for freelance writers will help keep a diversity of published voices online. I encourage all journalists and writers to join up and help shape what could be the future of writing," said Hartley.
The project initially received funding from Google, when it won the News Innovation Contest from the International Press Institute.