13 January 2014
Funding Options Limited to expand into North West after £500,000 investment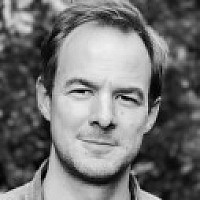 Funding Options Limited is to invest in a new sales and technical team in the North West after securing £500,000 of venture capital from a syndicate led by The North West Fund for Digital & Creative.
Founded in 2011, the company acts like a comparison site for business finance, with its web platform allowing applicants to quickly create a professional finance application.
Founder Conrad Ford
Although registered in Liverpool it has been operating in London. The investment will enable it to create a commercial sales and front-end technical team in the North West, based in either Manchester or Liverpool.
Last year, the company was selected by Lord Young and Sir Terry Leahy for the 'Accelerate 250' list of the most promising new firms in the UK.
Conrad Ford, founder and CEO, said: "Funding Options is focused on getting the right finance to the UK SMEs, something that the last few years has shown is vital to the UK's economic future.
"The North West is recognised throughout the UK as a centre of excellence in business finance, so we're very excited to be supporting the next phase of our rapid growth from such a deep pool of talent."
David Smith, investment director at AXM Venture Capital which manages The North West Fund for Digital & Creative, added: "We are delighted to be able to support such a high calibre management team with its expansion plans in the North West – it is a testimony to the region's commercial and technical strengths."
The North West Fund for Digital & Creative is part of The North West Fund and is financed by the European Regional Development Fund and the European Investment Bank.