14 January 2014
Energy switchers help Moneysupermarket.com to profits rise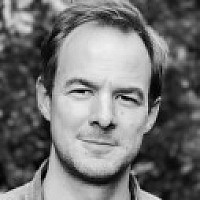 Price comparison website Moneysupermarket.com is on course for a sharp rise in profits after a strong fourth quarter.
The Chester-based business expects to increase revenue by 10% to £225.5m when it releases its full year figures for 2013 on 4 March, with adjusted EBITDA expected to have shot up 26% to £84m.
A scene from the latest Moneysupermarket.com ad campaign
Revenue from people switching energy providers was up nearly 200% in the fourth quarter, fuelled by the much-publicised annual increase in prices by energy companies.
Its Home Services and Travel prodicts were also described as being "well ahead" of last year.
Peter Plumb, CEO of MoneySuperMarket.com Group, said: "MoneySuperMarket had a strong second half thanks chiefly to our ability to help UK householders beat the autumn energy price hikes with both MoneySuperMarket and MoneySavingExpert helping more people switch their energy supplier than ever before.
"TravelSuperMarket made good progress in 2013, demonstrating the benefit of the wide portfolio of services we offer customers to make the most of their money."
The company is currently working on "transforming" its website after appointing Huge London.