07 January 2014
Discerning Digital opens second year with a relaunch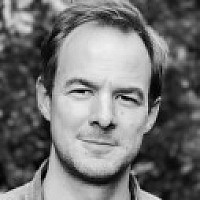 Manchester-based Discerning Digital has started its second year of business with a new website.
The consultancy, set up by GMG Radio's former head of digital Richard Lucas and Ian Patterson, the ex-head of operations at BJL and Studio North, also worked with Manchester's Ubiquitous to develop a new brand style, incorporating a new logo and icon.
It secured promotional partnerships during its first year with O2 and Salford University.
Managing director Lucas said: "Launching the new site marks an exciting stage in our journey and incorporating the rising significance of marketing transformation into our offering is a natural evolution.
"A Capgemini Consulting and MIT study has revealed that 78% of executives feel digital transformation will be critical to their organisation within the next two years; so 2014 is set to be the year when effectively harnessing digital reaches a stage of crucial importance for many businesses.
"As one of the few dedicated digital transformation consultancies in the UK, we are in the perfect position to help these businesses."