20 January 2014
BBC launches digital brand iWonder with World War One content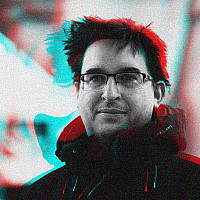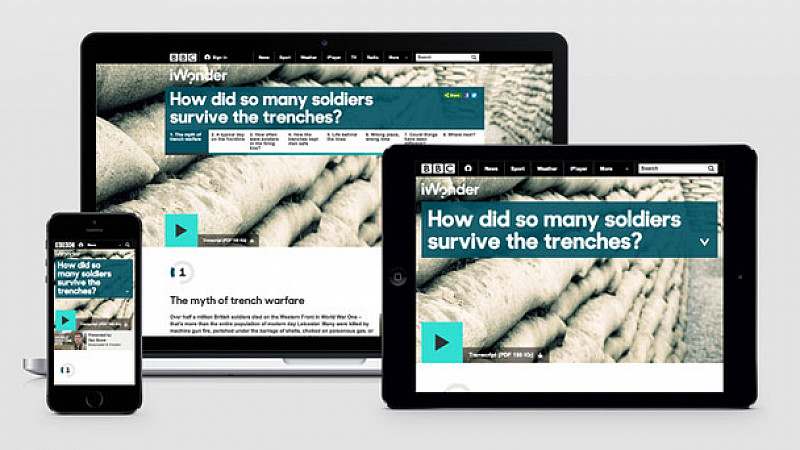 BBC Knowledge and Learning has produced a series of new digital content called iWonder, which has been launched to coincide with the corporation's World War One season.
The new brand has been created to "unlock the learning potential of all BBC content" and will include interactive guides, curated by experts such as BBC presenters Dan Snow, Kate Adey, Ian McMillan and Neil Oliver.
"iWonder is about keeping the UK curious. If curiosity is the magic ingredient that makes audiences want to learn, then our iWonder guides are for curious minds," explained Saul Nassé, controller of BBC Learning at MediaCityUK.
"Whether a point in a historical drama inspires you to want to understand more about those times or an awe-inspiring moment from a natural history programme causes you to question how such footage can be captured, iWonder interactive guides are visually exciting experiences that invite you to take that next step and find out more."
Initially 8 interactive guides are being launched, with a further 17 to be released by the end of the month. They'll include original video and audio content and have been designed to work across mobile and desktop devices.
"Digital plays a central role in the BBC's World War One season coverage and we're really excited to bring audiences a range of compelling perspectives of the war. The guides span life in the trenches to poetry and propaganda and we hope each one will educate and inform the curious novice as well as the history buff," added Tim Plyming, executive producer for BBC Knowledge & Learning.
Further guides will include material about natural history, arts, religion and ethics.