03 December 2013
Tiger Tiger owner signs up with Fatsoma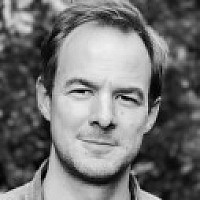 Digital ticketing platform Fatsoma has secured a contract to handle ticketing for Novus Leisure, owners of 48 venues including nightclub chain Tiger Tiger.
The deal will see the Manchester-based company become the exclusive ticket agent for Novus.
Fatsoma founders Ben Taylor, Paul Stacey and Chris Pearson
Fatsoma's platform uses social media to sell tickets for event promoters, venue owners and festival organisers and is currently used by 8,000 UK businesses.
On target to hit £7.5m in revenue this year, Fatsoma recently secured investment from the North West Fund for Digital & Creative as it targets rapid expansion in 2014.
Ben Taylor, director, said: "Novus has made a substantial investment into its digital operations and outlined its intentions to become a market leader for digital. We're delighted to be working alongside them and confident that together we can achieve those objectives."
Ollie Taylor, digital development manager at Novus, added: "Fatsoma are like an extension of our marketing department, providing our business with extremely easy-to-use, intuitive tools to allow us to sell and increase online ticket sales.
"We've enjoyed a successful relationship with them in the past and are looking forward to strengthening it with this deal."