16 December 2013
Manchester Printers turns to theEword for traffic boost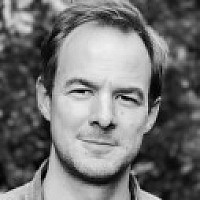 theEword has been selected by Manchester Printers to manage its search engine optimisation and pay per click marketing strategy over the next year.
The Trafford Park-based printers made the appointment after attending a free SEO training workshop hosted by theEword and inviting the digital marketing agency to answer a brief focused on growing search traffic to its website.
theEword's Kleon West
Gavin Page, managing director of Manchester Printers, said: "I was impressed by the straight-talking way in which theEword made SEO easy to understand, as well as the commercial focus it showed in answering the brief I gave them. The team is really proactive and full of ideas and I'm looking forward to working with them over the next year."
Manchester Printers, which was founded in 2012 by Gavin Page and a senior management team including production manager David Whittles and creative director Steven Frost, specialises in producing materials for businesses through its online portal.
Kleon West, business development director at theEword, added: "We are proud that Manchester Printers has chosen to work with us, not just because it is a fantastic company, but also because the relationship has grown out of our company's willingness to openly share knowledge with the business community."
The digital agency has also picked up briefs from Sage Exchange and Genting recently.