10 December 2013
Keynote speakers announced for Mini SAScon return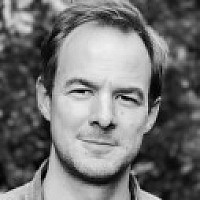 Mini SAScon, a spin-off of Manchester's search, analytics and social conference SAScon, has announced three keynote speakers ahead of its return next month.
Drew Benvie, founder and managing director of communications and social media agency Battenhall, Phil MacKechnie, head of organic performance at Travelsupermarket.com and Dominic Burch, head of social at Walmart UK (ASDA), will all be speaking.
Dominic Burch will speak at Mini SAScon
The theme for this year's event will be the convergence of social, PR and search and will explore innovation in search and social media. The day-long event will include solo presentations and panel sessions interspersed with networking opportunities, including a post-conference social at the same venue.
In the main room, practitioners from some of the UK's leading companies will explore how search, PR and social media are becoming inextricably linked at a fundamental level.
The sessions will include discussion on "Where Next For Metrics" with Tim Langley, CEO of Canddi, and "PR, Social and Search in Perfect Harmony" with Robin Wilson of McCann Erickson.
Simon Wharton, founder of Mini SAScon and managing director of PushON, said: "We're very pleased to be launching Mini SAScon for a third year. It looks to be a great success and we've got a fantastic range of speakers discussing topics key to the digital sector. Mini SAScon is the go-to conference for any digital and marketing professional, working in-house or in an agency."
Melbourne Server Hosting, the Manchester-based provider of dedicated and cloud hosting, is the headline sponsor.
Tickets cost £50 + VAT, which includes the full-day conference with lunch and refreshments.