12 December 2013
First TransPennine launches new website with Code Computerlove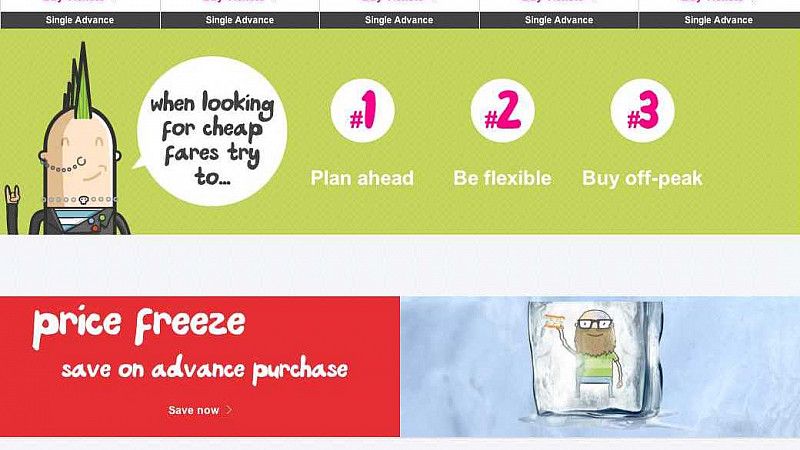 First TransPennine has completed its rebrand with a new website created by Code Computerlove in Manchester.
Code won the work following a competitive pitch, although the digital agency was behind the rail company's previous site, which now accounts for 23% of its overall ticket sales.
"We have experienced a 30% growth in site traffic year on year, from both mobile and desktop visits, and recognise what a vital role our digital capabilities play in overall future growth. We had continued to adapt our previous site and cater for the ever-evolving mobile consumer, but the time was right to lay the foundation for even bigger increases in digital revenues with a complete overhaul," said Victoria Tennant, e-commerce manager.
"Having been the first to market with initiatives like GPS technology and introducing a mobile site, our aim with the new site is to continue to set the benchmark with regards to customer experience online and make the most of our search traffic. Increased conversion is a key objective of the overall design and we're confident that it will deliver."
It's been built on the Umbraco content management system and includes additional features such as information about destinations and a personalisation function for frequent users.
"The previous site won four awards for its design and effectiveness and, having supported FTPE in its journey to deliver an exceptional customer experience and convert online sales, we're confident that the new site will exceed all objectives and support FTPE in achieving their ambitious targets," added Ian Rabagliati, account director, Code Computerlove.
The offline branding was created by TBWA and search engine optimisation was implemented by Code. MEC handles the media.