21 November 2013
Northern Echo remembers World War One with new website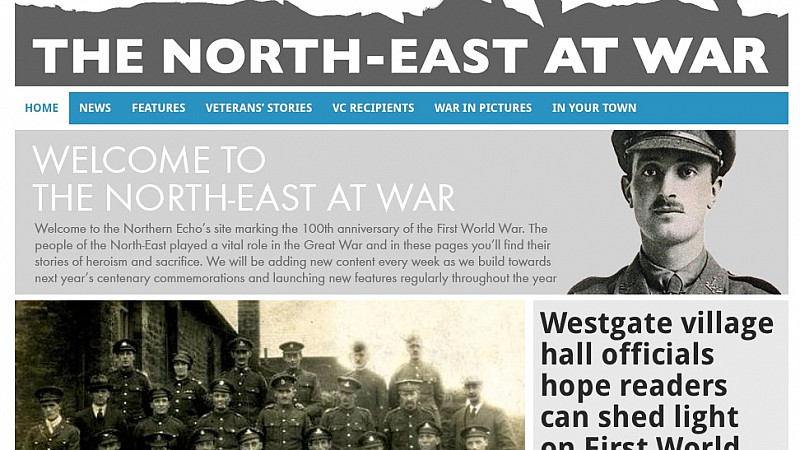 Ahead of the centenary of World War One next year, the Northern Echo has created a new website to remember the roles that local people played in the conflict.
It forms part of a year-long commemoration of the war and in the print edition, the weekly, Weekend Memories supplement will feature even more stories of "heroism and sacrifice made by the people of the North East."
Editor Peter Barron stated that the newspaper's aim was to grow the site into a "unique record of how the region contributed to the war effort."
Content will be added every week, with veterans' stories, VC recipients and features along with the war in pictures.
The centenary will be marked with a number of events throughout the country next year including a major BBC project, headed up by former BBC Radio 5 Live boss, Adrian van Klaveren.