21 November 2013
Genting bets on TheEword's Formisimo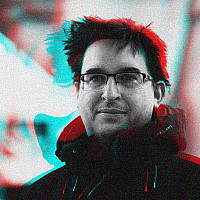 Casino company, Genting Alderney, is to use theEword's new in-house analytics product Formisimo.
Developed in-house by the Manchester-based agency, the software has been designed to improve online conversion rates. This should enable Genting to see where customers drop off before completing payment on its GentingCasino.com website and therefore show how customers engage with forms.
"Almost every website has a form that stops a visitor becoming a paid customer. This is equally true for Genting, and every online casino or gambling website," explained Tom New, formologist at Formisimo.
"Formisimo turns more visitors in to customers by providing valuable insight in to how users engage with forms, where the pain points are and how conversion rates can be increased. Our patent-pending reactions engine allows brands to engage with visitors who are likely to exit, saving the customer from moving to a competitor website."
The software will track every single visitor through the sign-up process and then collate the data to show strengths and weaknesses in the system. According to the company, 80% of users who start filling in a form don't complete it, meaning around £63.86bn of potential transactions are abandoned.
"We identified the need to improve the sign-up process, and Formisimo was the perfect solution for us. The breadth of data and ease of use mean that the team here can absorb a volume of information, make improvements and then monitor the results," added Peter Nolan, managing director of Genting Alderney.