22 November 2013
Access Advertising wins BAFTA digital contract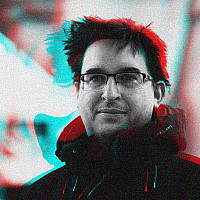 BAFTA has appointed Access Advertising to redevelop its website and digital strategy programme.
The Manchester company won the brief following a tender submission and presentation from a number of shortlisted agencies.
"Access was awarded the contract based on the agency's proven development work, experience in content migrations and ability to provide on-going digital support.  We look forward to collaborating with Access to deliver an open source Drupal website with an improved and mobile optimised experience for BAFTA's growing online audience," said Pippa Irvine, digital communications manager for the British Academy of Film and Television Arts.
Access will re-build and enhance all elements of bafta.org with support from existing BAFTA partners.
It will replace the current propriety content management system with Drupal and deliver an integrated marketing, mobile and e-commerce platform with additional community features for BAFTA members.
"This is an exciting new project for us and is a significant recognition of our team's technical capabilities. We're also pleased to be adding another global organisation to our client list and one as prestigious as BAFTA is just fantastic. We're really looking forward to providing BAFTA with the support it needs," stated Mark Hope, Access' digital director.