12 November 2013
3 Door Digital forced into rebrand by "unworkable" tax issues with Israeli office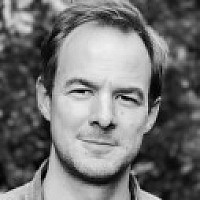 Manchester agency 3 Door Digital has been forced into a rebrand after running into "complicated tax matters" associated with its Israeli office.
The agency will now be known as Firecask. There will be no changes to personnel and all six staff will remain at the same Manchester office.
Originally set up in July 2012, co-founders Alex and Anna Moss had run 3 Door's Manchester operation while the other two co-founders, Marc Levy and Paul Gladstone, were based in Tel Aviv.
Co-founder Alex Moss
However, certain tax complications emerged over time that Alex Moss admitted were proving to be time-consuming and costly.
The company has therefore decided to split in half, with clients roughly divided between the two new companies based on geographical location and original source of acquisition.
Co-founder Alex Moss told Prolific North that the situation had become "unworkable" and that the best answer was to rebrand as a separate UK entity.
He added on the company blog: "The reason the UK office is re-branding is simply due to international tax issues that are beyond our control.
"The Israel and UK offices will still be working closely and our teams will not be changing, we just needed to find the best solution for these complicated tax matters. As a result, we have now created a new UK Limited Company."
The company's current clients include 123Reg, Amy Winehouse Foundation, Linkdex and Funding Circle.
Moss added: "The last 18 months has been exciting and enjoyable and we have not only been recognised for the fantastic work we have done for our clients, but we have been nominated for several awards."