18 October 2013
Tresamo Media to manage York Barbican's digital media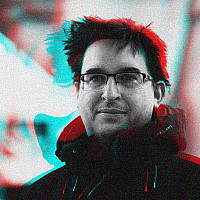 SMG Europe has handed Tresamo Media a second social media brief following its work with the first direct arena in Leeds.
Tresamo, which is based in Liverpool, but has recently opened a second office in Whitby, will be managing the digital media for the York Barbican venue.
"I'm delighted to have secured the services of Tresamo for our iconic venue. Tresamo, understand how to create a buzz from all aspects of showbiz. They listen, they care, they're committed and most importantly, they drive ticket sales. They're a powerful tool in my venues commercial offering," said Tony Watson, commercial director of the Barbican.
Managed by SMG (UK) Ltd, the York Barbican is owned by the City of York Council and re-opened in 2011 following a £2m refit.
"We're naturally delighted to be given the opportunity to work with the York Barbican. Tresamo are specialists at adding social media value to dynamic businesses & projects and they don't come more exciting than such an iconic venue," added Tresamo's Daniel Kidd.