08 October 2013
PA Group looks to strengthen content marketing offer with acquisition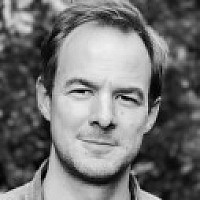 PA Group, the parent company of the Press Association (PA), has acquired an 80% stake in digital copywriting agency Sticky Content for an undisclosed sum.
The acquisition is part of the company's strategy to diversify its business and increase its presence in the content marketing sector.
PA's Northern HQ in Howden
PA's Content For Marketing businesses will now operate under the Sticky Content name.
PA employs over 500 staff at its Northern headquarters in Howden, East Yorkshire, while PA Training is based in Newcastle. Several regional reporters and photographers are stationed around the North.
Catherine Toole, Sticky Content's former chief executive and new chairman, said: "The Press Association is the perfect partner for Sticky Content, as the demand for effective, high-quality content soars. Now we can deliver pretty much any kind of content there is."
Emily Shelley, PA's former head of content for marketing and new managing director of Sticky Content, said: "Sticky Content sets the standard for best practice in digital copywriting - across usability, optimisation and conversion. They also lead the field in the execution of content strategy; a discipline which is becoming essential for all companies with a digital presence.
"By combining this digital expertise with PA's live delivery of topical, engaging multi-platform content, we can capitalise on the demand for effective content marketing services. I'm excited about what we can achieve together for our clients and our business."