08 October 2013
Lancashire e-commerce specialist One iota bought for £5.4m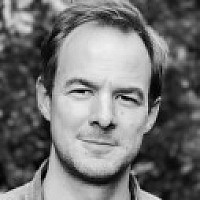 E-commerce specialist One iota has been acquired by Midlands-based IT company Sanderson Group for up to £5.43m.
Lancashire-based One iota, which was founded in 2010 by Damian Hanson and David Hague, provides Software as a Service technology solutions for retailers including Superdry, Mamas & Papas, Thorntons and Littlewoods.
Co-founder Damian Hanson
Sanderson, which is headquartered in Coventry and employs around 30 staff at its manufacturing base in Sheffield, has bought the Rossendale-based company's entire issued share capital. It plans to raise £3.5m by a placing of more than 6m new shares.
Hanson and Hague, who worked together previously at 2ergo as sales director and head of mobile applications respectively, left to set up One iota as a start-up in early 2010.
Hanson has a 32.5% share in One iota and Hague has 27.5%, with the remaining 40% split equally between 2ergo founder Barry Sharples and CEO Neale Graham, who were early seed investors in the company.
Both Hanson and Hague will remain with the company which, as a wholly-owned subsidiary of Sanderson, will continue to be known as One iota.
Co-founder David Hague
In the year to January 2013, One iota recorded an unaudited turnover of £660k with profit before tax of £195k. For the seven months to August 31 it had unaudited turnover of £610k and profit before tax of £210k.
The acquisition follows Sanderson's £600,000 purchase of another e-commerce specialist, Catan Marketing, in August.
Sanderson chairman, Christopher Winn, said: "We are delighted to welcome the One iota team, led by Damian Hanson and David Hague into the Sanderson Group.
"Following the acquisition of Catan Marketing Limited in August 2013, the One iota acquisition further strengthens the company's position in the rapidly expanding mobile enabled ecommerce and online sales markets."