09 October 2013
Hydrant rebuilds website for The Commonwealth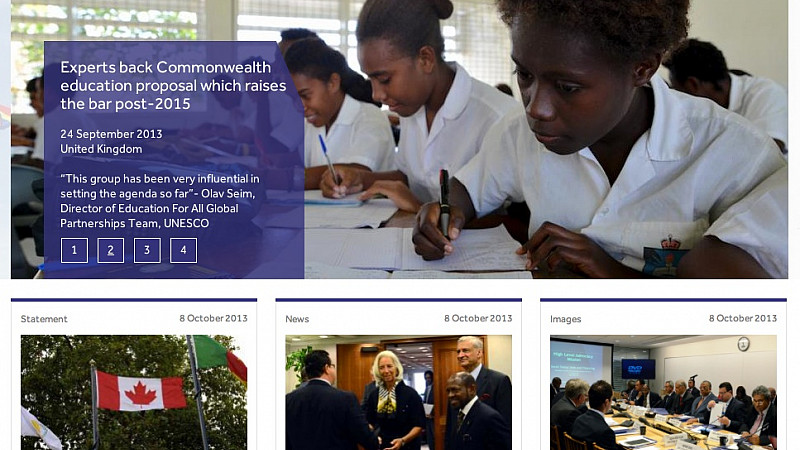 A Royal appointment for digital agency, Hydrant, which has just completed a website redesign for The Commonwealth.
Appointed by the Commonwealth Secretariat, the Carlisle-based firm, was brought in to reflect its new branding.
Based on the Drupal platform, the new site has been designed to be cleaner and more modern, with content from across its membership and organisations. As well as news and multimedia, there is information about ongoing projects and events.
"We've really enjoyed working with the Commonwealth to deliver their new website. It has been great to work on a site with such global reach," said Lee Willis, senior developer.
The Commonwealth has 53 member countries and at its head is the Queen. Hydrant was given a strict timescale for completion, with the Commonwealth Heads of Government Meeting taking place next month.