01 October 2013
Cheshire's JobsTheWord attracts £525k investment from North West Fund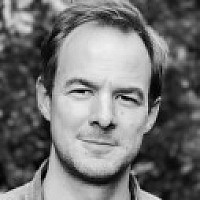 Cheshire-based JobsTheWord has secured a £525,000 equity investment from the North West Fund for Venture Capital.
The recruitment company, which calls itself a "talent attraction platform", uses technology and social media to identify candidates for employers.
Its funding will come in exchange for a minority stake and will go into research and development as well as products for non-recruitment sectors.
JobsTheWord was founded two years ago by technical director Will Crandle, marketing director Lee Harding and angel investor Keith Jones, and has attracted clients including WorldPay, Blackberry and Samsung.
Jones said: "The web is a treasure chest of information providing insights into all aspects of our working lives. Our system transforms it into a database packed full of talent, which not only helps employers save time and money, but also to reach out to those who are not actively searching for jobs and often the best candidates."
Will Clark, investment director with Enterprise Ventures, which manages the North West Fund for Venture Capital, said: "JobsTheWord is the first company in the UK to use big data in the recruitment sector, which could revolutionise the way employers search for staff.
"However recruitment is just one application for the technology. This investment will help the business to expand the current activities and develop big data products for other sectors too."
The funding is provided jointly by the European Regional Development Fund and the European Investment Bank.