17 September 2013
Video technology firm Vee24 to relocate to US after £3.5m injection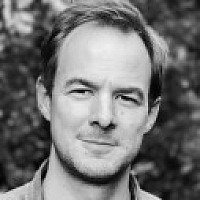 Manchester-based technology company Vee24 is to move to a new Boston base after receiving a £3.5m injection from US investors.
The cash, from Data Point Capital and Point Judith Capital, will allow it to expand into the US and Asian markets.
Vee24's Andy Henshaw
Vee24 was founded by entrepreneurs Andy Henshaw and Nigel Thomas, who also founded marketing automation solution Portfolio Europe, which is now owned by Cox Enterprises.
Its technology allows businesses to offer a more sophisticated live-help solution for customers via their websites, and is used by Audi, DFS, L'Oreal, Land Rover, Schuh and Vodafone.
Chief innovation officer Henshaw said: "We built Vee24 in response to the need we saw in the marketplace to provide a true omni-channel experience that offers customers the same levels of service and support regardless of whether they are engaging with the company directly or virtually."
The company plans to keep a European operations office in Manchester as well as one in Brussels.
The former chief marketing officer of Shoebuy.com, James Keller, has been installed as Vee24's new CEO.
A handful of Vee24's Manchester staff will move to Boston, but Keller is mainly planning on hiring locally in order to build a team of 15 to 20 by the end of the year.
Scott Savitz, Vee24 board member and managing partner at Data Point Capital, added: "This is a company that has really caught our attention. It's very unusual to see a young business so far ahead of the competition and with such a great track record of success with category leaders.
"The new capital and strong client results put the company in a terrific place to further assert its leadership in the marketplace."