03 September 2013
Tangerine picks up digital brief from charity Henshaws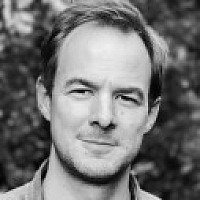 Tangerine PR has been appointed by Henshaws Society for Blind People to spearhead a new digital awareness campaign.
The agency will work with the charity to develop and execute a digital strategy to help raise awareness, increase service use and boost donations.
Henshaws has a range of residential and day care facilities in the North, with centres and communities in Manchester, Merseyside, Harrogate, Knaresborough and Newcastle.
Tangerine PR's Anna Wilson
Debbie Cowley, head of marketing for Henshaws, said: "As an organisation, we've steadily evolved our marketing over the past few years to engage with our audiences more effectively. Social and digital media is a natural progression to this.
"Tangerine's digital reputation and experience in developing and delivering effective, strategic campaigns led to the appointment of the agency. I'm looking forward to working with the team to create a targeted digital strategy to achieve our objectives."
Over the coming months Tangerine will be working with Henshaws to investigate how new technologies can support the organisation's offer, reach new service users and better connect with healthcare professionals and staff.
Anna Wilson, head of digital at Tangerine PR, added: "Digital is becoming increasingly important to organisations, whether you're a multi-national corporation, a regional charity or a multi-national corporation; it's about connecting with people and showing them why they should care about, support, buy from or endorse you above anyone else."
The win adds to other new accounts for Manchester-based Tangerine, including Moda in Pelle and JW Lees.