30 September 2013
Sportech expands US reach with Picklive joint venture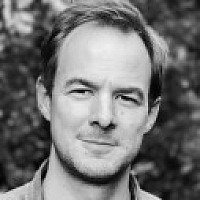 Liverpool-based Sportech has announced a joint venture with fantasy sports game maker Picklive that will expand its reach in the US.
The pools and tote gaming business, which bases its UK operations in Walton, currently processes 50% of all horseracing bets in the States.
It will now launch Picklive USA into the US fantasy sports market, worth an estimated £1.2bn, and extend its product offer to include American football, baseball, ice hockey and soccer.
Sportech's Ian Penrose
Ian Penrose, Sportech chief executive, said: "This transaction further develops our increasing online presence in the rapidly growing US market."
Picklive chief executive David Galan added: "Picklive has already enjoyed great success in the UK and this opportunity allows us to bring product innovation and the 'social' element into the daily fantasy sports space in the US and become a primary second-screen entertainment destination and social experience to accompany live sport."
The Fantasy Sports Trade Association estimates that 33.5m adults play fantasy sports games in the US.
Last month Sportech reported a 40% drop in half-year pre-tax profit to £1.9m on revenue of £57m, down marginally from £57.7m last year.