09 September 2013
Digital brief as Howarths Employment Law appoints Boutique Digital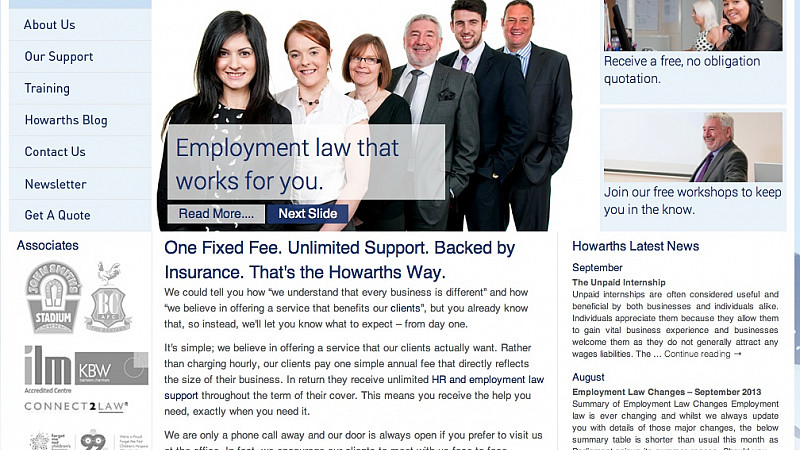 Boutique Digital in Leeds has been brought in by Howarths Employment Law to manage its digital marketing.
The agency will run its search engine optimisation, pay per click and digital strategy.
"We know there's a requirement for our business to move into the online space, and we believe Elliot [Jones] and his team at Boutique Digital are best placed to get us there," explained director, Gavin Howarth.
"The employment law and HR outsourcing space is highly competitive, and we know Boutique Digital can rise to the challenge."
Elliot Jones, partner at Boutique added that the challenge was to give an already established "off-line" company a bigger presence online.
"This represents a huge opportunity for Howarths Employment Law, and we're delighted to have been asked to partner with them and help then to realize this opportunity. They have a huge amount of expertise in the industry, and we're here to help them share that knowledge and experience with a wider audience."