20 September 2013
BBC seeks agencies for new Digital Design Services roster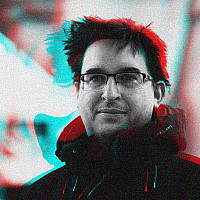 The BBC is looking for 7 agencies to join its new Digital Design Services roster.
The contracts will range from 2-4 years, with the BBC expecting to commission £3-4.5m worth of work from the successful agencies.
"We expect every agency selected for the roster to offer outstanding visual design and interaction design, but we also want our selection to show a diversity of other specialist skills, such as design strategy, design for children, prototyping, brand development, and so on," said Colin Burns, executive creative director for BBC User Experience & Design at MediaCityUK.
"We are eager to be an excellent client, not just on paper, but also when working together day-to-day. We expect to start building strong working relationships with you right from the outset as you work through our selection process."
A pre-qualification questionnaire is now available via Bravo Solutions, which is the BBC's e-tendering service. The deadline is 7th October, 2013 and the new contracts will become effective from April 2014.
"Please also note that while we expect the majority of our product-based UX&D work to be offered to the agencies on this new roster, there will be a further opportunity later this year for agencies to also apply for a more broadly-based framework of digital service suppliers," added Burns.
The BBC has also prepared a presentation with an overview of what it's looking for: