07 August 2013
Ukash to raise profile with Shackleton appointment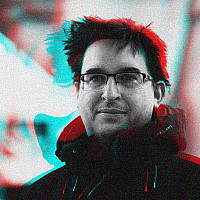 Online payment provider, Ukash, has brought in Shackleton PR in Leeds to deliver its social media activity.
The brief includes working on a series of integrated campaigns to raise awareness of the brand and to monitor and manage its online reputation.
"Our aim is to enhance our reputation as one of the leading providers of secure online payments," said Miranda McLean, marketing director for Ukash, who added that social media was "pivotal" to its digital marketing strategy:
"We feel that Shackleton has the experience and skills to boost our consumer engagement, increase our online presence and generate significant results through targeted social media campaigns."
Ukash enables users from more than 55 countries to spend cash online without providing credit or debit card details. Instead people purchase a unique code online or from certain stores.
"With online retailing experiencing a real boom period, it's fantastic for Shackleton to be working with a global brand that is revolutionising the way consumers pay for goods online," said head of PR and social media for Shackleton, Chris Hughes.
"This, coupled with the added online payment security Ukash is able to offer, makes this a really exciting proposition to take to consumers via its mix of social media channels."
Shackleton PR is part of the Epiphany Group.