06 August 2013
Mums in the Know launches research panel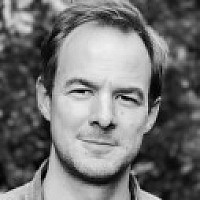 Online community Mums in the Know (MITK) has added a research arm to its offering for brands.
The Wilmslow-based company can now draw on its 40,000-plus followers, through the Your Say panel, to conduct nationwide research for brands targeting the "mummy market". Services offered included large scale online polling, bespoke focus groups and mystery shopping.
Brands to have shown an interest so far include Swizzels Matlow, CBeebies, Manchester Grammar School and On The Beach.
Managing partner Alex Uprichard said: "Our research offerings to brands encompass everything from a small face-to-face focus group to a large national poll.
"Brands are in safe hands with MITK. Being mums ourselves, we understand our panellists and our director level experience, both agency and clientside means we are well versed in servicing the needs of top brands."
Sarah Louise Heslop, marketing manager of Swizzels-Matlow, has already used the panel. She said: "We have found the Mums In the Know panel an extremely useful tool to gauge the views of our core target audience of mums aged 22-45.
"The respondents readily share their views and provide valuable insights on their purchasing habits or possible new products. We achieved over 600 responses within a week which gives us a robust sample size very quickly. We will certainly continue to use the panel in the future."
Launched in September 2011 by Uprichard and Dawn Hayes, two former McCann Manchester media planners, MITK is targeting 100 local sites by the end of this year.