07 August 2013
Metrolink apology leads to TfGM Twitter activity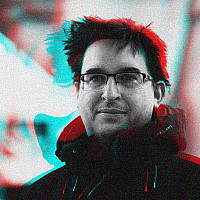 Transport for Greater Manchester continues its public relations drive this morning, taking to Twitter to answer customer's questions.
There has been increasing pressure on TfGM to start engaging with customers, not least in the wake of the Ashes Test, which saw thousands of fans stranded when a tram derailed.
It led to Metrolink boss, Peter Cushing "apologising unreservedly" for the service:
"I can fully appreciate how frustrating it must have been for passengers who have had to face disruption over several days, and how angry people are about it – feelings that I wholeheartedly share.
"People expect a high level of service when they use the network and in recent days they have had nowhere near that standard.
"[...] We failed to keep passengers informed and support them fully through the disruption, which is unacceptable."
That TfGM hasn't used Twitter as a way to engage with passengers has long been a sore point and has even seen its namesake, Metrolink - a Southern Californian Commuter Rail System - start apologising on its behalf:
"@bmt44 Sorry your trip isn't going as planned, but this account is for trains in Southern California. Manchester's account is @officialTfGM"
Earlier this week influential local blogger, Newsmanc, wrote an Open Letter to Metrolink pointing out some of its failings - a blog which received 40,000 hits in one day.
Today, a spokesperson at TfGM confirmed to Prolific North that using Twitter in this way was something "they'd been looking to do for a while and it will be ongoing from Monday to Friday during office hours."
Their first Tweet was to invite Newsmanc over to their offices "for a brew and a chat."