02 August 2013
Cockermouth's Cumbrian first with tourism App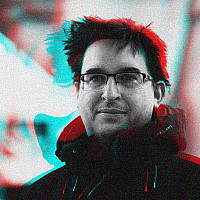 Cockermouth claims it's the first town in Cumbria to use an App to market itself. In fact the local business community say it believes this is the only town-led App initiative in the country.
It's been created by local digital agency, Flame Concepts alongside Cockermouth & District Chamber of Trade and is supported by Allerdale Borough Council.
The aim of the App is to provide a free guide to the town and also provide residents with details and events and special offers from businesses.
"We may be a Georgian town with traditional businesses and historic roots but we know we need to find new and up-to-date ways of communicating with visitors and locals alike," explained Jonty Chippendale, Chairman of Cockermouth and District Chamber of Trade.
"The idea for the app came out of a conversation with Allerdale Borough Council's Town Centre Manager Joe Broomfield. He was keen to try out new ideas and different ways of promoting the town. Chamber of Trade member Steve Bishop, of Flame Concepts, has created apps for businesses before and has driven this initiative forward. We've already had several businesses sign up for an enhanced listing on the app and I hope other businesses will help us promote it to their customers and use it as an innovative and very cost effective way of advertising their products and services."
Featured within the App are an introduction to the town, local history, places of interest, public transport and walks. There's also a business directory and suggestions for family days out, a weather forecast and areas offering free wi-fi.
"Smartphones and tablets are part of everyday life now and the use of apps is growing at a phenomenal rate. One report recently estimated there had been more than 13.4 billion app downloads in the first quarter of this year alone. That's why we decided we had to move with the times and develop an app for Cockermouth," added town centre manager, Joe Broomfield.
"It's great to think that someone can arrive in Cockermouth, download the app free of charge and then have instant access to this wealth of information about the great things that Cockermouth and the surrounding area has to offer."
The app is free to download and its release is supported with window stickers around the town.