20 August 2013
Bespoke Internet unveils new look and website for Lustalux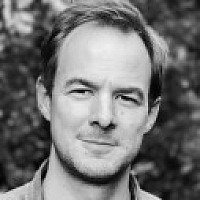 Lancashire's Bespoke Internet has completed a new website and refreshed branding for Lustalux.
Initially called in to re-vamp the website, Bespoke has gone on to create a new logo that the company is rolling out on everything from its cars to staff uniforms. Bespoke has also produced a three-year web strategy.
Lustalux staff pose with the newly branded company cars
Richard Lancaster, managing director of Preston-based Lustalux, said: "Our branding had not been updated for several years and we needed a new and fresh approach. We really liked the presentation of Bespoke's brand and they were extremely constructive, providing ongoing support throughout.
"Our website launched in June and since then we've have had a very positive response, resulting in increased traffic and a much improved online profile.
"I've been nothing but impressed with Bespoke's approach and expertise and I look forward to continuing our work together."
Steve Brennan, managing director of Bespoke Internet, added: "We're delighted that the re-brand fully met Lustalux's vision and we'll continue to work alongside the company as it implements its three-year strategy."
The company recently unveiled a new site for Leeds-based e-commerce business Out & Out Original.