01 July 2013
UKFast "very close" to acquisition as it hires specialist Houghton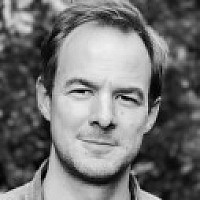 UKFast claims it is "very close" to securing its first acquisition as the Manchester-based hosting company announced Catherine Houghton as mergers and acquisitions director.
Houghton has spent over 15 years in the M & A industry, working for PricewaterhouseCoopers and Lloyds Development Capital, and as commercial director led Kidsunlimited's £45m sale to Bright Horizons earlier this year.
Catherine Houghton and Lawrence Jones
She said: "My remit at UKFast is to build upon the strong growth that the firm is already achieving. The business has invested over £26m recently in three new data centres, a state-of-the-art new campus facility and the launch of its ground-breaking e-cloud product and is on the verge of reaping the benefits of that investment.
"Having grown to over £10m EBITDA organically, UKFast now has both the people and financial resources to make some sizeable acquisitions.
"In just a few days of being on board, I've seen just how big the opportunities are here. UKFast is an extraordinary business and I am incredibly excited about taking it to the next level."
Lawrence Jones, CEO of UKFast, added: "We have seen companies in the past that we would have loved to acquire but they were snapped up by competitors. Now we have Catherine who will be dedicated to looking into acquiring firms like these and she has the very particular skillset and experience that is needed for this job.
"If you want to do anything in life incredibly well, it needs focus and full-time commitment. Acquisitions are going to be such an important part of what we do, we need Catherine on board with us as a part of the UKFast family.
"I've been looking to take someone on in this capacity for a couple of years but we've had to make sure they can fit into the UKFast culture. It's extremely positive to see within days of her joining the positive impact that Catherine has had on the team."