01 July 2013
Record number to contest Manchester Digital council elections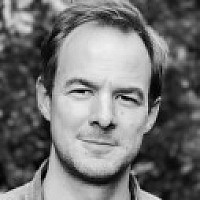 A record 20 candidates will launch their bids for one of seven places available on the council of Manchester Digital, the independent trade association for the North West's digital sector.
Each candidate will make a two-minute presentation at the association's AGM on July 2, with voting ending on July 10 and the results announced on July 11.
The final 12-member council will oversee all of Manchester Digital's work and policies.
Katie Gallagher, business development director at Manchester Digital, said: "The election candidates are of a high calibre and are all committed to growing and supporting the region's digital sector.
"This year has been very successful for Manchester Digital, membership has doubled and we have launched some great initiatives. Digital is big business for Manchester and fundamental for almost all-economic activity."
The full list of candidates is below:
Danny Franks – SBS Networks Ltd
James Mulvany – Igniso
Michelle Anthony – ResponseTap Limited
Chris Marsh – Melbourne Server Hosting
Richard Hudson – Vanilla Storm Limited
Joanna Halton – McCann Manchester
Stephen Greene – Pattern
Mike Ryan – Fusion Futures
Jon Grant – Manchester Digital Council member
Daniel Atherton – Fabric
Tim Bilsborough - PhotoUX
Mike Carter – Orchard
Patrick France – Teledata UK Limited
Rene Power – BDB
Sabine Douglas – Apadmi Ltd
Karl Barker – Cube3
Jon Stutfield – BLISS
Duncan Hall, School Of Computer Sciences, University of Manchester
Diana Erskine – Reading Room
Anand Pallegar – atLarge, Inc.