08 July 2013
PushON hired by craft retailer Black Sheep Wools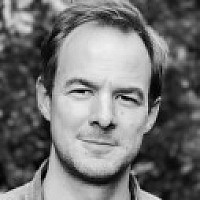 Manchester-based digital marketing agency PushON has been appointed by Black Sheep Wools, the UK's leading craft retailer, to offer full online marketing support for the brand and its website.
PushON will provide an integrated online marketing strategy combining PPC, SEO and social consultancy as well as website development, with the aim of driving customer acquisition, sales and supporting repeat business.
PushON's Simon Wharton
Black Sheep Wools is based in Cheshire but has an international customer base, currently selling as far as Russia.
In addition to online marketing, PushON's brief includes conversion rate optimisation and a project to integrate the website checkout and dispatch process to enable products to be shipped internationally.
Simon Wharton, PushON's managing director, said: "Black Sheep Wools is the number one retailer for all knitting and needlecraft purchases. The market continues to grow for craft in the UK as well as overseas, and there is huge potential for the website and online marketing to increase sales and revenue significantly.
"It is fantastic to be incorporating all the skills that PushON has to offer and to grow a brand through a full service campaign."
Sara Mulvey, marketing director of Black Sheep Wools, added: "For a brand growing rapidly online, it was a straightforward choice."