12 July 2013
Manchester Digital announces new council members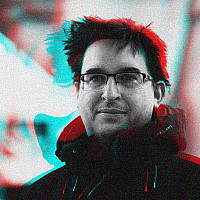 There will be 2 new faces on Manchester Digital's council, following the results of its election.
Diane Erskine, the managing director of Reading Room and Duncan Hall from the University of Manchester's School of Computer Science will join the 12-strong advisory team.
Re-elected council members are Jon Grant, Richard Hudson (Vanilla Storm), Chris Marsh (Melbourne), Mike Ryan (Fusion Futures) and Jon Stutfield (Bliss). Everyone apart from Stutfield was elected for a 2 year term, Stutfield will sit on the council for one year to fill the vacancy left by David Edmundson-Bird's resignation.
This year's election saw a record number of applicants bid for the 7 available places and in total 100 votes were cast.
"I am looking forward to working with the new council and I would like to express my thanks to all candidates who took the time and trouble to stand and my congratulations to those who have been elected," said Tony Foggett, chair of Manchester Digital.
Meanwhile Manchester Digital has also announced that it's setting up a hot desking facility at The Landing in MediaCityUK.
It's charging its members £25 per quarter to use the "MD Pods", which it believes will attract freelancers who need to spend time at Salford Quays.
It launches on July 18th.
Manchester Digital is the independent trade association for the North West's digital sector.