01 July 2013
Entrepreneur searching for 'best digital design company' for £1.2m animation project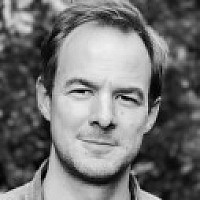 A Yorkshire entrepreneur has appealed for "the best digital design company" in the region to help him create a new children's animation business in Leeds.
Anthony Hall's company, Antyx, has secured £1.2m in support from private investors through the HMRC's Enterprise Investment Scheme.
It is aiming to launch an interactive online virtual world for young children called "The Learning Monster Project" later this year.
The start-up aims to create 20 jobs - split between its offices in Leeds and North Lincolnshire - and is targeting a £1.9m turnover in its first year.
The company is also developing a cartoon series called 'Fantums' and an animated feature film called 'Phobes'.
Over £500,000 has been budgeted for the build and marketing of the virtual world, plus a significant budget for its on-going management and development.
And Hall said: "Yorkshire has a lot of talented animators and gaming companies, but they tend to work on a fairly small scale from home.
"As the first business to create and own the IP of its characters and games, we will be investing significant sums with local suppliers and we hope that this will help Yorkshire to become a hub of animation."
Monster Project will be a "freemium" site, giving players free access to standard games with an option to pay to upgrade.