06 June 2013
UKFast wants to rival Rackspace and Amazon with £12m eCloud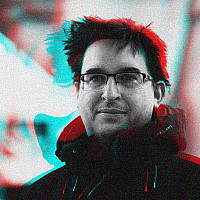 UKFast in Manchester is setting up the country's largest private cloud, a £12m infrastructure which it hopes will rival Amazon and Rackspace.
"We have been leading the field with dedicated servers for more than a decade – we grew from nowhere by automating everything and making what once took 10 days, possible in two hours," explained Lawrence Jones, UKFast CEO.
"Now the market has changed and we didn't want to just create a run-of-the-mill, self-serve product like other cloud offerings. [...] With eCloud we wanted to create something really special. By combining the very best hardware with the highest level of customer service on an extraordinarily fast network, spread across multiple sites, it finally gives British businesses what they need and has brought a level of technology to Manchester that has never been seen before."
It will have petabytes of storage from 3Par and SGI and has been built on Cisco UCS Blade technology.
Jones believes this represents a key stage in Manchester's "industrious" revolution:
"My love for Manchester is no secret but there's more to it than that. Manchester succeeded with the first mills, factories and canals because it is in the heart of the UK. Its central location is one of the most important factors in choosing Manchester to invest in and build our data centres.
"It was the home of the industrial revolution, now we are helping it become the home of the industrious revolution."