26 June 2013
Trinity Mirror moves towards direct hiring with TribePad deal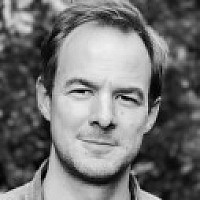 Trinity Mirror has appointed a South Yorkshire software company to streamline its recruitment process.
The 'Social ATS' platform from TribePad will allow the publisher to manage its entire recruitment process internally.
A screengrab of TribePad's ATS Social platform
Lisa Scales, co-founder of TribePad, said: "As one of the country's foremost publishing companies, Trinity Mirror is an excellent name to have on our books. It is the latest in a series of significant contract wins for TribePad, as companies wake up to the very real benefits presented by our social ATS."
The platform, which will move Trinity towards a direct-hiring model, will be used to recruit for a range of roles associated with its newspapers, websites and digital products. It will launch next month.
Alaise Johnson, recruitment and resourcing manager at Trinity Mirror, said: "Working with TribePad forms part of our wider strategy of preparing for change, and effectively managing our costs, and we're confident it will help us to achieve this."
TribePad is already used by G4S, Sodexo and Brakes Group, and earlier this month the BBC partnered with the company to launch its Careers Hub.
Based in Sheffield but with a registered office in North Yorkshire, Tribepad was launched in 2012 by Scales, Alexis Twigg and Dean Sadler.