11 June 2013
Start-up Abstraktion unveils new site for women's squash tour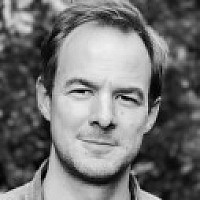 Digital development studio Abstraktion has unveiled its new website for the WSA World Tour, the governing body for the Women's Professional Squash Circuit and World Rankings.
The new mobile site
The Macclesfield-based company has designed a responsive platform that offers real-time score tracking, tournament entry and membership management, automated rankings and rich player biographies.
A live scoreboard will be launching within the next fortnight, with further features planned in the future.
Abstraktion director Chris Garrett said: "The WSA have been a fantastic client to work with, their passion and knowledge of the sport enabled us to create something really compelling.
"In this particular case, the wealth of data and imagery available really allowed us to flex our muscles when it comes to breaking down and visualising large data sets."
A new start-up, Abstraktion has also secured projects with Universal Music, Domino Record Co, Southbank Centre and Spotify.
Staff numbers currently stand at six, and the company has recently moved from south Manchester into a 2,500 sq ft converted mill space in Macclesfield.