26 June 2013
Property company finds a place for Social PR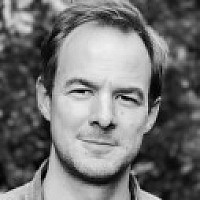 Social Public Relations has been appointed by Places for People to manage its corporate communications, public affairs, social and digital media.
Places for People, one of the UK's largest residential property development, management and regeneration companies with Northern offices in Manchester, Leeds, Hull and Preston, is looking to raise its profile as it grows.
Caty Cartwright and John Quinton-Barber
Social Public Relations will be working with the company's executive board and will develop new communications and digital marketing strategies.
The account will be led by directors John Quinton-Barber and Caty Cartwright, who set up the agency in April.
John Quinton-Barber said: "This is a brilliant opportunity for Social Public Relations. Places for People is one of the leading companies of its kind in the UK and to support them when access to good quality and affordable housing and sustainable communities is high on the political agenda, is a real coup for us.
"We are brimming with ideas and can't wait to make a real difference to how they communicate and engage with their customers, investors, stakeholders and Government."
Mary Parsons, director at Places for People, added: "Social Public Relations brings a fresh approach to our communications which is really important as we go forward. We are impressed with their level of understanding of our sector, their strategic and creative approach and their relationships with our key media, including digital commentators."