05 June 2013
New Banc account turns to SEO after referral fee ban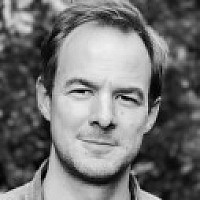 Manchester SEO agency Banc Media has been appointed by Breens Solicitors as the firm looks to digital channels to cover the recent referral fees ban.
The payment of referral fees in personal injury cases was prohibited last month as part of the government's attempt to reduce the cost of civil litigation.
Liverpool-based Breens admits it has now placed a greater emphasis on driving new business enquiries through its website.
Stephen Breen, Breens Solicitors senior partner, said: "We will have to make up for any shortfall that the referral fee ban will impose upon us and internet marketing seems a logical step.
"We know that the SEO process takes time and we are prepared to work with Banc to get it right to protect our future income."
Banc will be looking to improve website content as a priority, in line with best practice recommendations arising from recent changes to Google's algorithm.
Neil Birchall, client services director at Banc Media, said: "We've created a strategy that will create greater exposure for the company not just for some key local terms but also wider, more popular search terms that are more competitive. This ensures new business can be achieved in the short term, whilst volume can be achieved in the long term."