21 June 2013
Manchester Digital aims to create 450 digital apprentices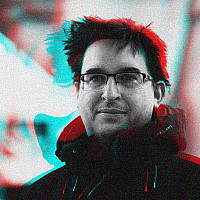 Trade association, Manchester Digital, has teamed up with the National Apprenticeship Service with a plan to create 450 apprentice roles in the next 2 years.
They will be working with industry partners, local schools and 6th form colleges to address what they perceive is a growing skills gap in the North West.
According to recent research from Manchester Digital, at least 50% of businesses in the region are struggling to recruit staff for digital roles. As a result they're now employing apprentices to train them on the job instead.
"This partnership with the National Apprenticeship Service will enable us to encourage more employers in the North West to engage with Apprenticeships and grow their own talent. It will also give young people in the region an alternative route in to the digital sector, which will allow them to learn on the job and gain nationally recognised qualifications," said Katie Gallagher, business development director at Manchester Digital.
Vacancies will be advertised on the National Apprenticeship Service's website.
"The digital sector across the North West is creating thousands of new jobs every year, and it is excellent news that a growing number of these will be offered as Apprenticeships," added John Myers, head of apprenticeships, Greater Manchester for the National Apprenticeship Service.
"Apprenticeships are a great way for young people to earn while they learn in a real job, gaining a real qualification; and setting them on the road to success. For employers, hiring apprentices is a way of attracting new talent and developing a motivated, skilled and diverse workforce."