25 June 2013
Banc Digital grows team with two new staff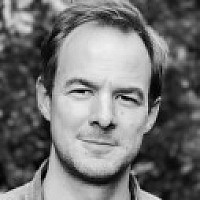 Search marketing agency Banc Digital has added two new staff to increase the size of its team to 11.
Adam Barham joins as sales manager having previously had spells at ACL Search Associates, The Web Marketing Group, Securahomes and Ascend UK.
Adam Barham
Also moving to the Manchester-based company is Simon Bowers, who takes up the role of SEO and social media executive. Before Banc he worked for Eat.Drink.Geek and Stealth Intelligence.
The appointments mean Banc has grown from seven staff a year ago, with plans to expand the team to 15 soon.
Martin Cozens, managing director, said: "After a very successful year ending in April 2013, we are looking to press on now with much faster growth this year.
"Due to our recent new business wins that include Breens Solicitors and MCS Test Equipment as well as a healthy sales pipeline, we are also currently recruiting for four more roles across the team."
Other current Banc clients include Lufthansa, Cruise 1st and FADS.