07 June 2013
Absolute Media creates ecommerce site for Dolci Follie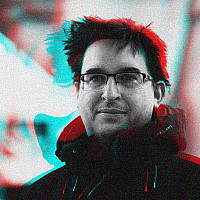 Absolute Media has built a new e-commerce site for exclusive lingerie store, Dolci Follie.
The Bolton agency was approached directly by the brand, after seeing its work with Amir Khan.

The brief was to showcase its range of products and give online customers a similar "decadent shopping experience" that they receive at its boutique London store.
"I am delighted to announce the launch of our new Dolci Follie website with a strong emphasis on style and simplicity. The website has been in development by Absolute for a few months now and we are so excited to finally show it off. The website will become the hub for our future expansion plans which includes targeting the Japanese market," said Dolci Follie's managing director Simona Walters.
Absolute's managing director, Chris Hodgen explained that the design process began with an "intensive and detailed" to look at the user's journey.
"Digital retail is a big part of our business and it is an area we are really starting to see some stunning results not only for our customers through our work, but also our reputation for the quality and attention to detail we cover.
"The Dolci Follie website was a great project to work on as Simona gave us pretty much a free reign to allow us to creatively portray Dolci Follie brand values. We look forward to working with the Dolci team over the coming months as they expand."
Hodgen added that they wanted the site to be clean and minimalist, using "stunning imagery to convey the feel of the products on offer." It also features a look book so customers to shop for a certain style.