03 May 2013
Six startups get dotforge backing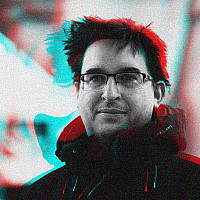 Six companies have been chosen to receive backing from Sheffield's dotforge growth accelerator programme.
Each will get investment and mentoring to help them grow quickly and reach global markets.
Financed by private investors and Creative England, more than 100 companies applied to join the 13 week programme.
The chosen firms are:
Delver, designed to retrieve data from within your organisation through a natural language interface;
Flowify, advertising itself as "fighting back against Trip Advisor" with real-time workflow management in the hospitality industry;
GigOwl, a way to find, organise and promote live music;
Motoneer, an online car showroom;
Scholarly, which helps you write better;
And Twile, your own personal online, timeline.
"Six incredibly smart, ambitious and resourceful teams have made it through to our inaugural programme. Their products are a great showcase of how cloud and web technology can be used to create disruptive platforms that change the way we do those things that we take for granted in our business and personal lives," said Jag Goraya, the programme manager at dotforge.
"The scope for each is enormous, and the programme will help the startup founders make some tough decisions about what they need to do in 3 months to take their businesses to the next stage of growth."