16 May 2013
Shaping Cloud named on Government Framework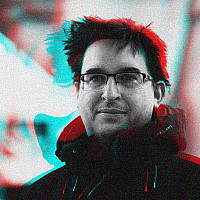 Manchester-based Shaping Cloud has been awarded a place on the Government's G-Cloud Framework, which means they will be able to supply cloud services to public sector services.
The announcement comes as a result of the Government's decision to promote a "cloud first" policy for its 30,000 public sector organisations
"We decided now was the right time to put ourselves forward after being encouraged by the cabinet statements on increasing procurement directly from SME's for public sector cloud projects," explained managing director, Carlos Oliveira.
"Being based in Manchester, we are hopeful that more government projects will be spread throughout the UK and really boost the SME services market outside of the south east. We believe that the pace of cloud adoption within the public sector will continue to increase, giving companies that specialise in the provision and migration of these services the opportunity to thrive."
Francis Maude, the Minister for the Cabinet Office said of the G-Cloud initiative that it was "quicker, cheaper and more competitive, open to a wider range of companies, including a majority of SMEs, and offers more choice and innovation."
"Many government departments already use G-Cloud, but IT costs are still too high. One way we can reduce them is to accelerate the adoption of Cloud across the public sector to maximise its benefits. The Cloud First policy will embed the skills a modern civil service needs to meet the demands of 21st-century digital government and help us get ahead in the global race."
The agency's public sector clients already include The Sport and Recreation Alliance, Oxford University Press, The University of Sheffield and University of Nottingham.